2015 Conference:

Constructive Interference 
Constructive Interference occurs when two ideas, often from different disciplines or conflicting perspectives, collide and become something larger. Rather than hinder each other, the two notions promote transmission of thought and amplification of action. Collaboration, openness, and innovation form the final product.
This concept, originally from physics, is important in the work of many including engineers, architects and musicians. In physics, Constructive Interference refers to a collision of waves, often sound waves, and the resulting increase in amplitude. Like an idea, a sound wave does not simply stop when it encounters an obstacle in its path. The obstacle shapes the movement of the wave, creating echoes, reverberations, refractions, or transmissions.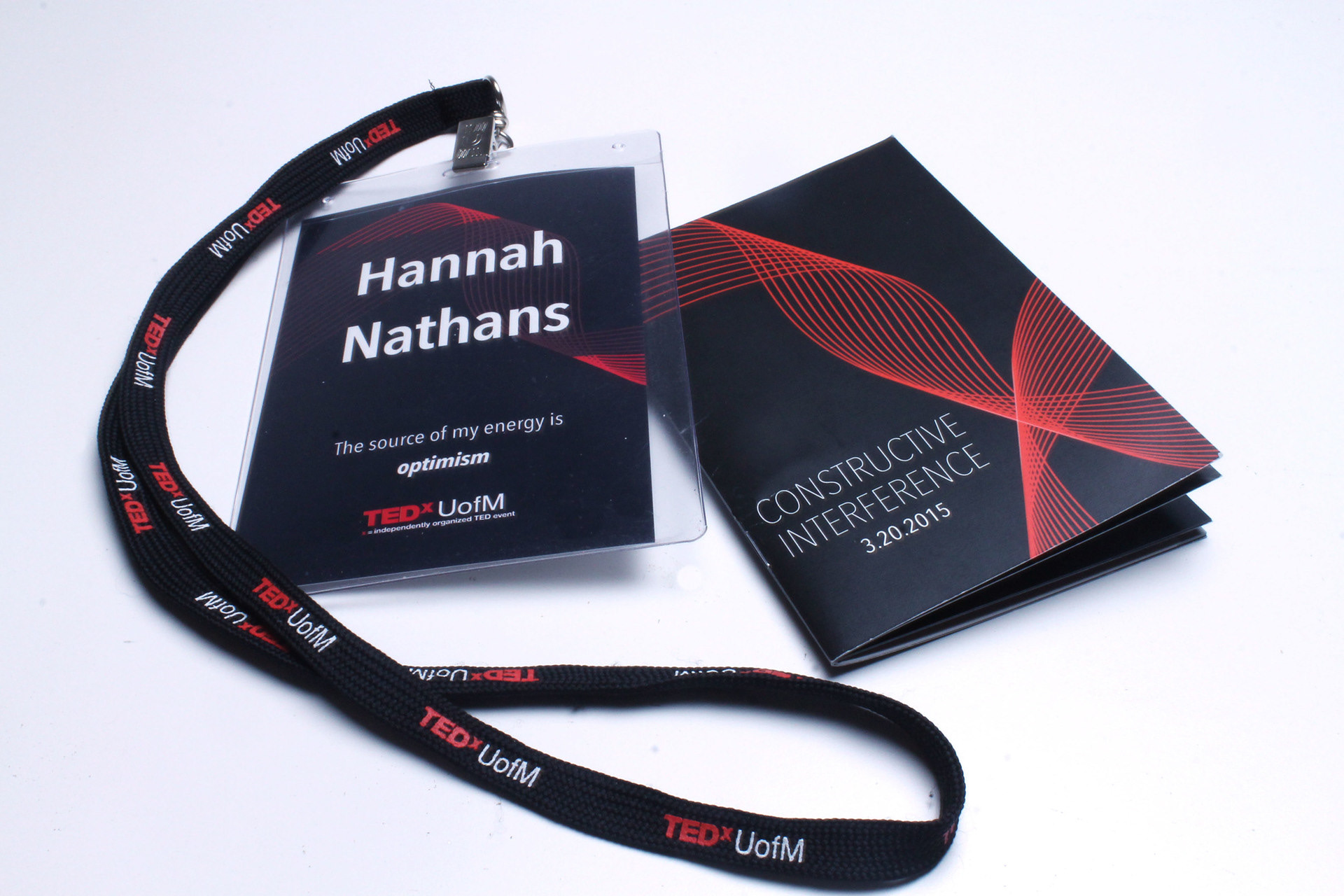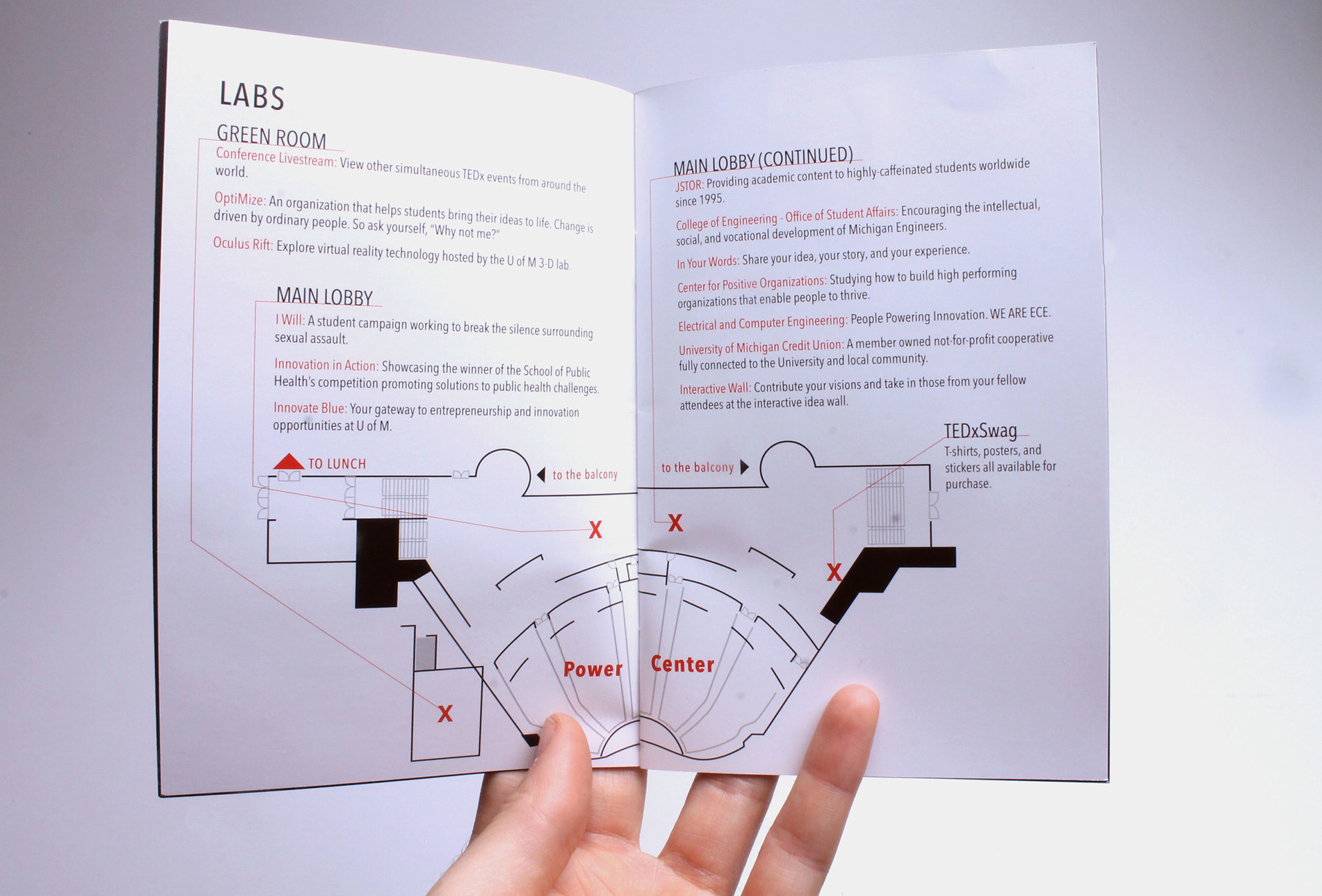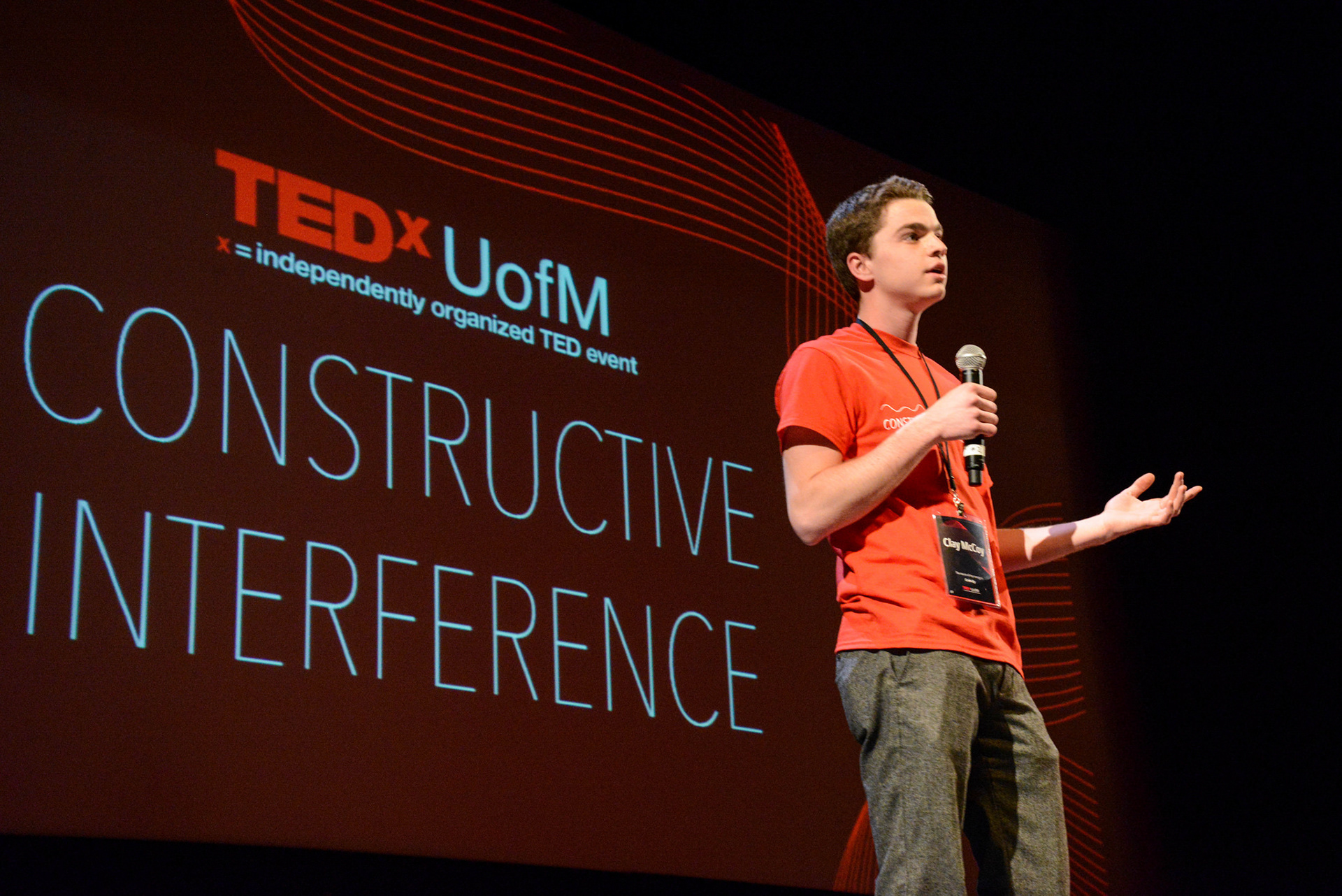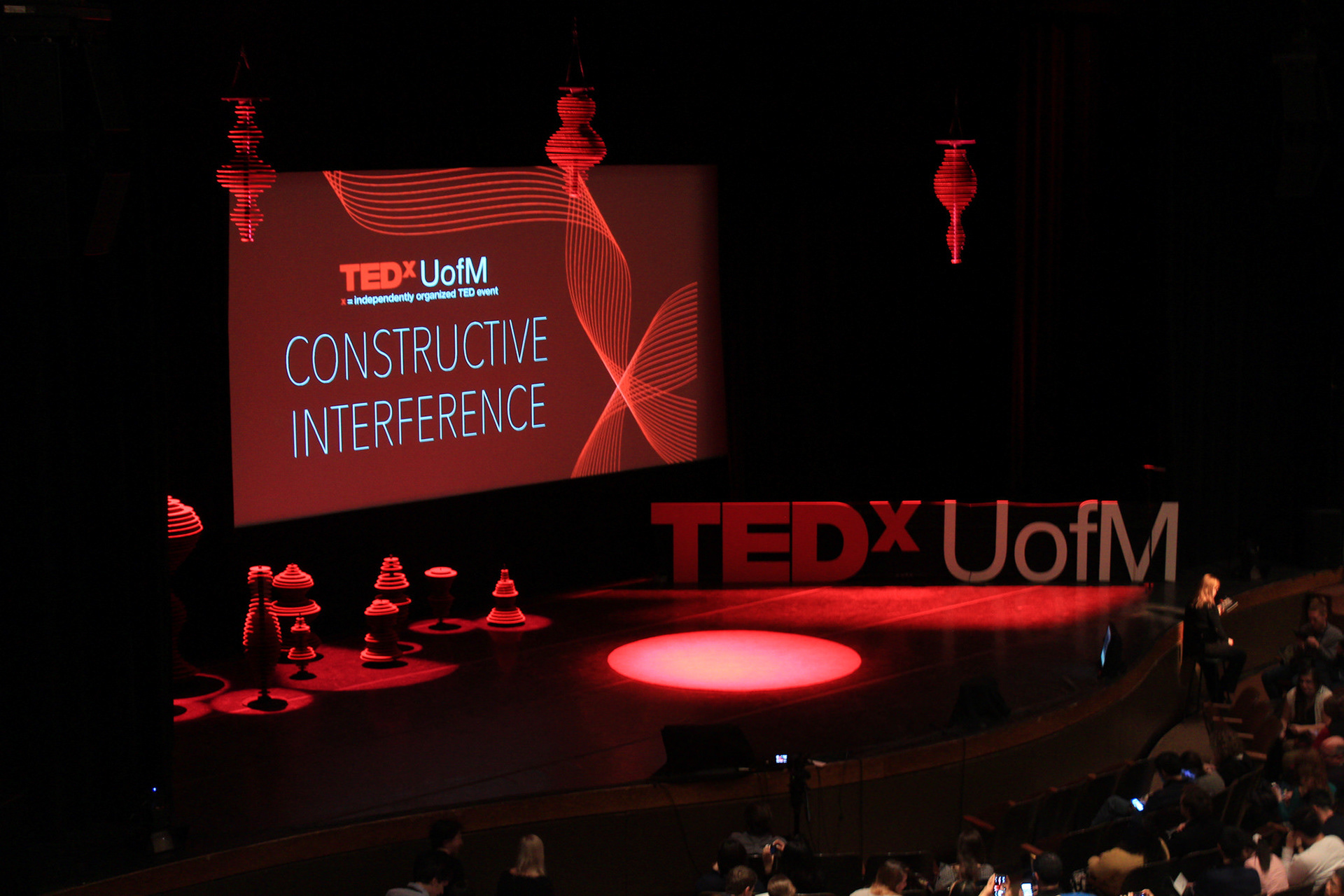 2016 Conference:

Subject to Change
How do you change the world? How does the world change you? Whether local in scope or the world at large, we believe that everyone has the ability to change and be changed by their surroundings through their findings, ideas, beliefs, and actions. At this year's conference, we aim to encourage our attendees and speakers to be comfortable with change, welcome the new, and embrace the unknown, for better or for worse.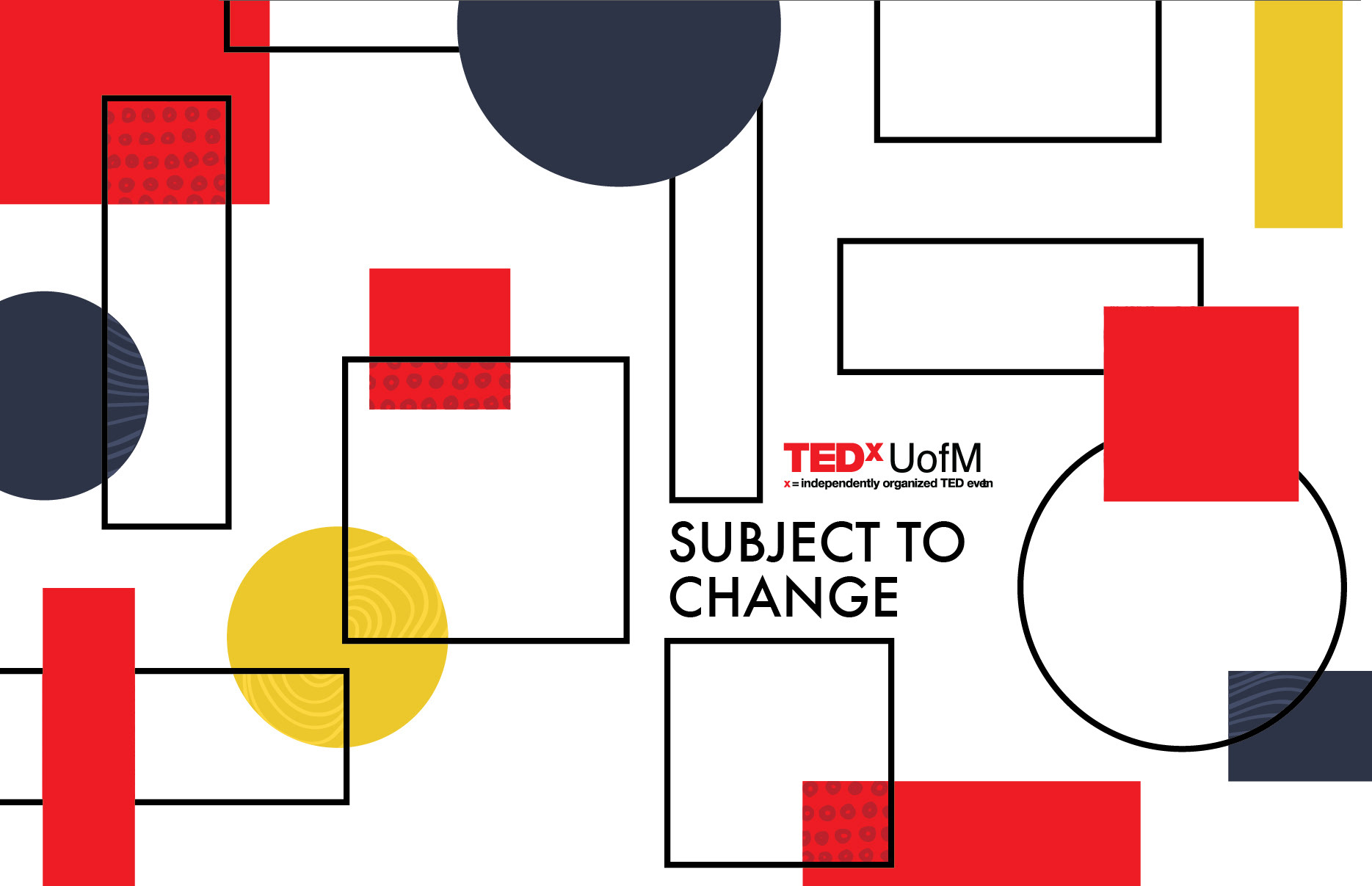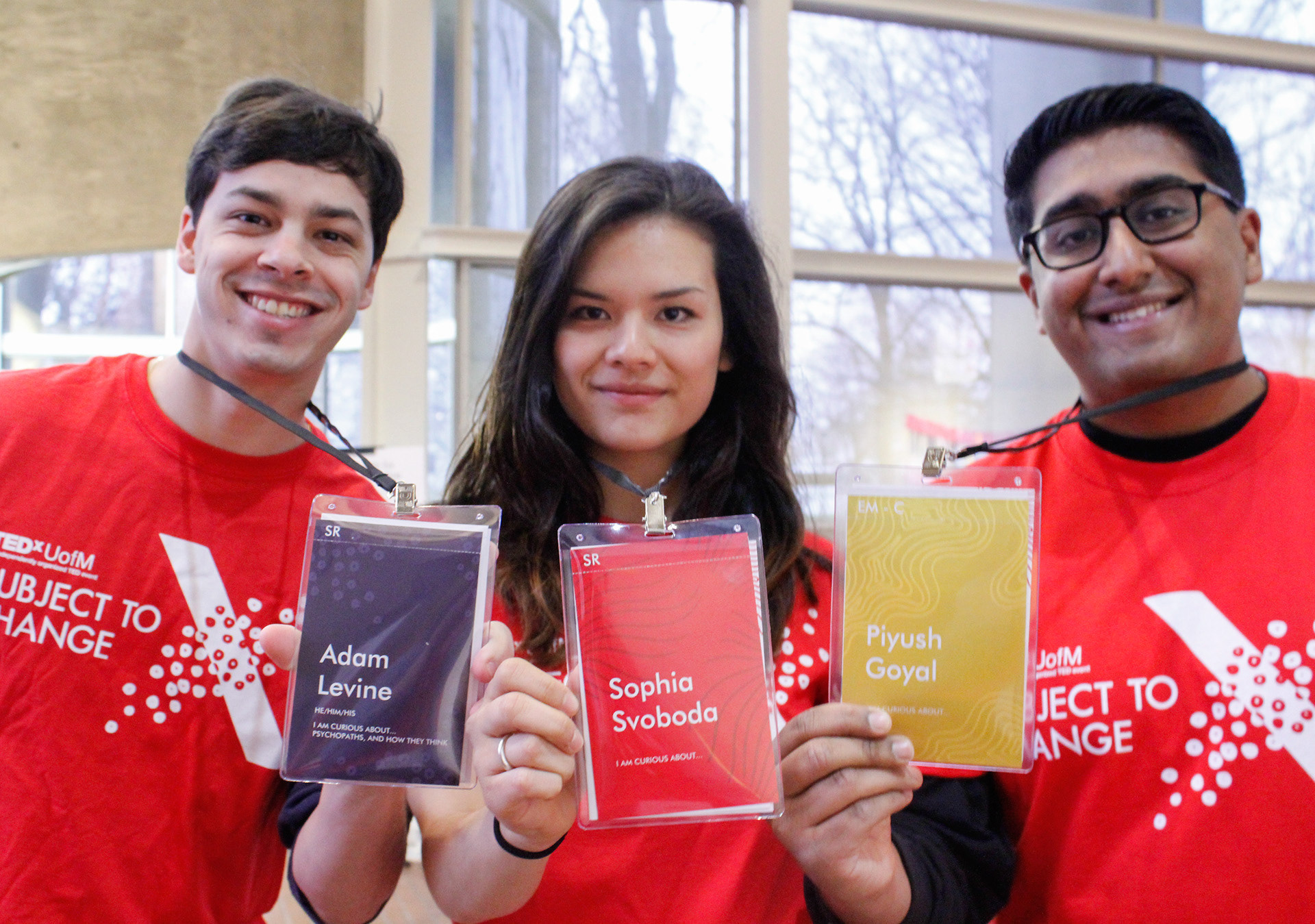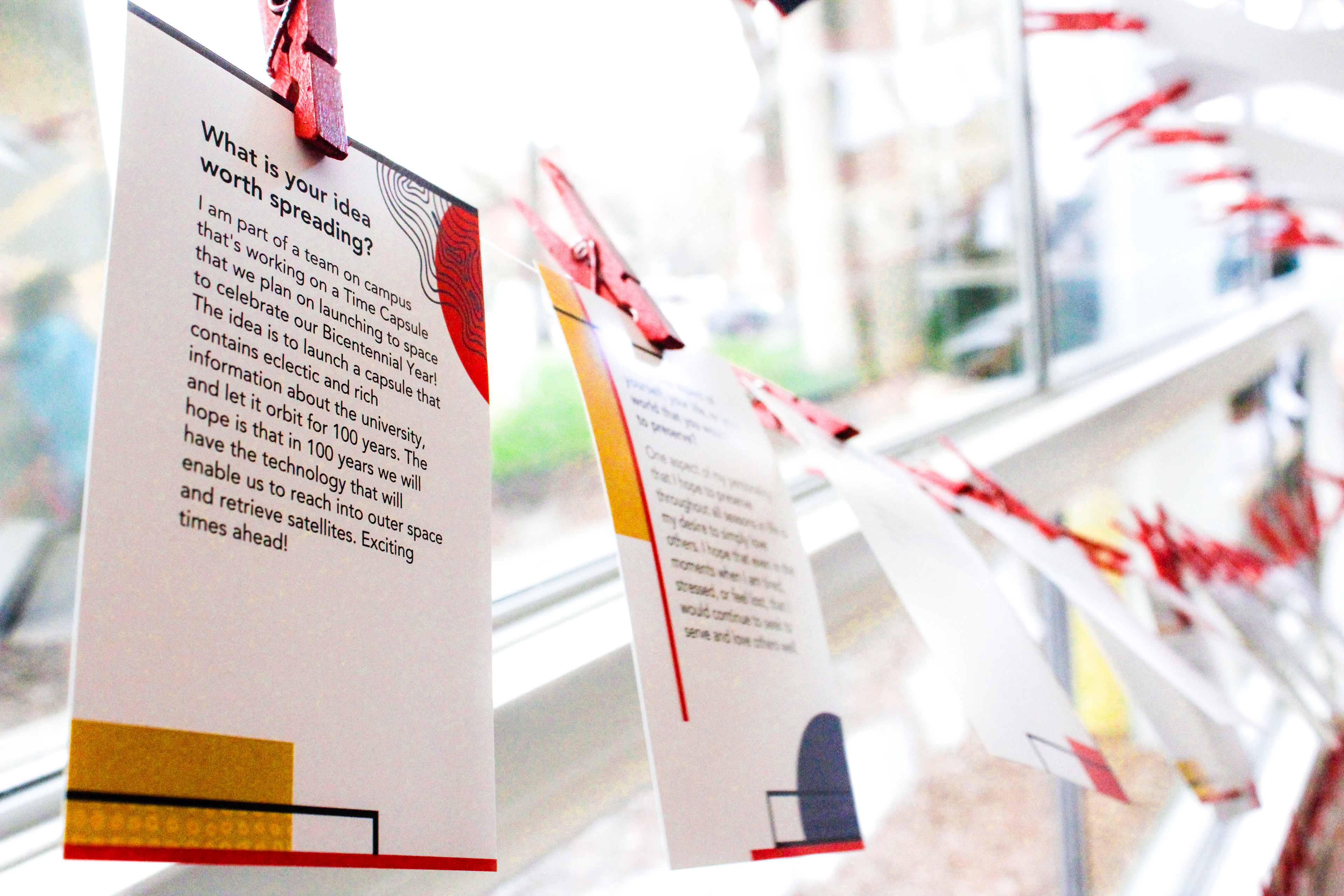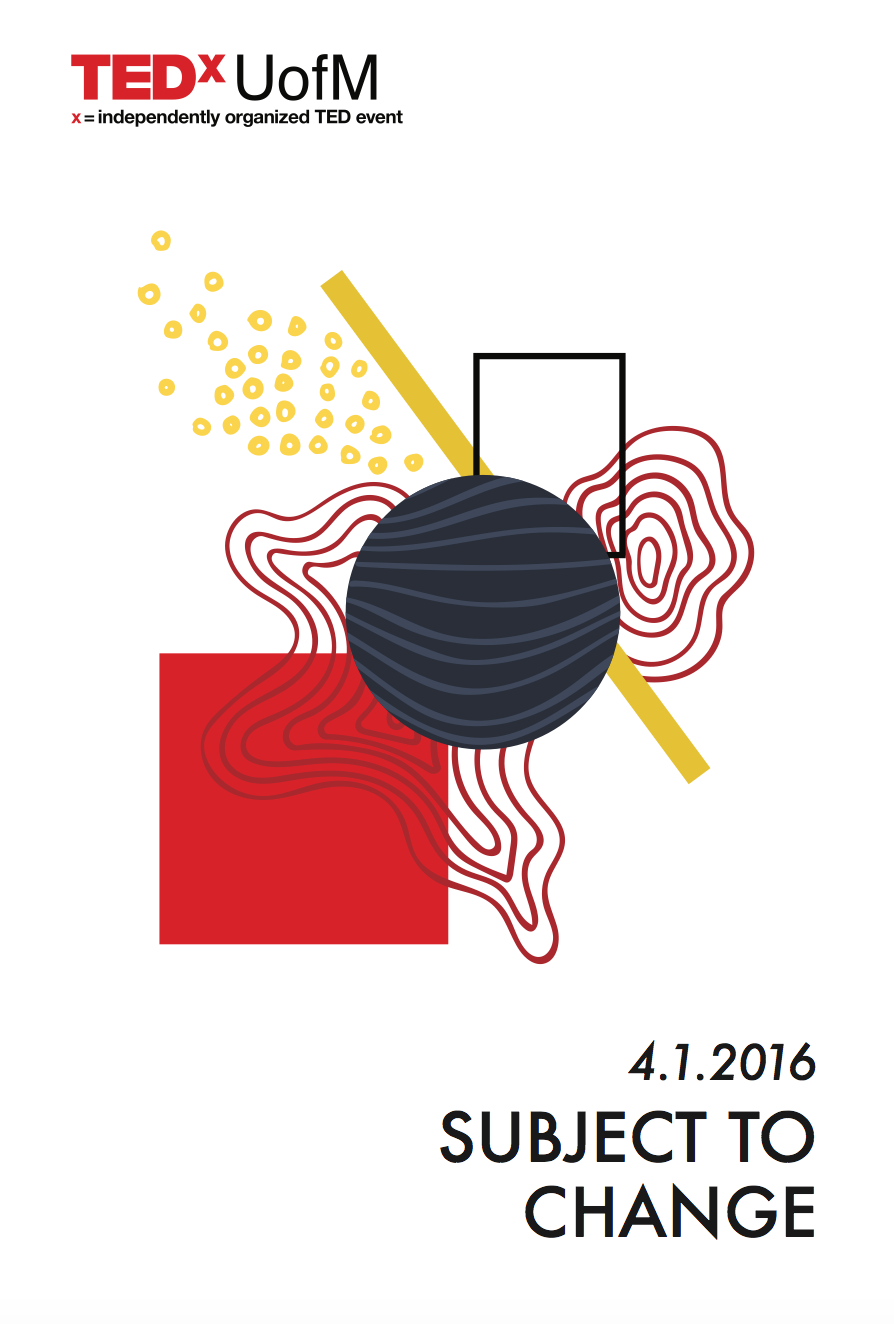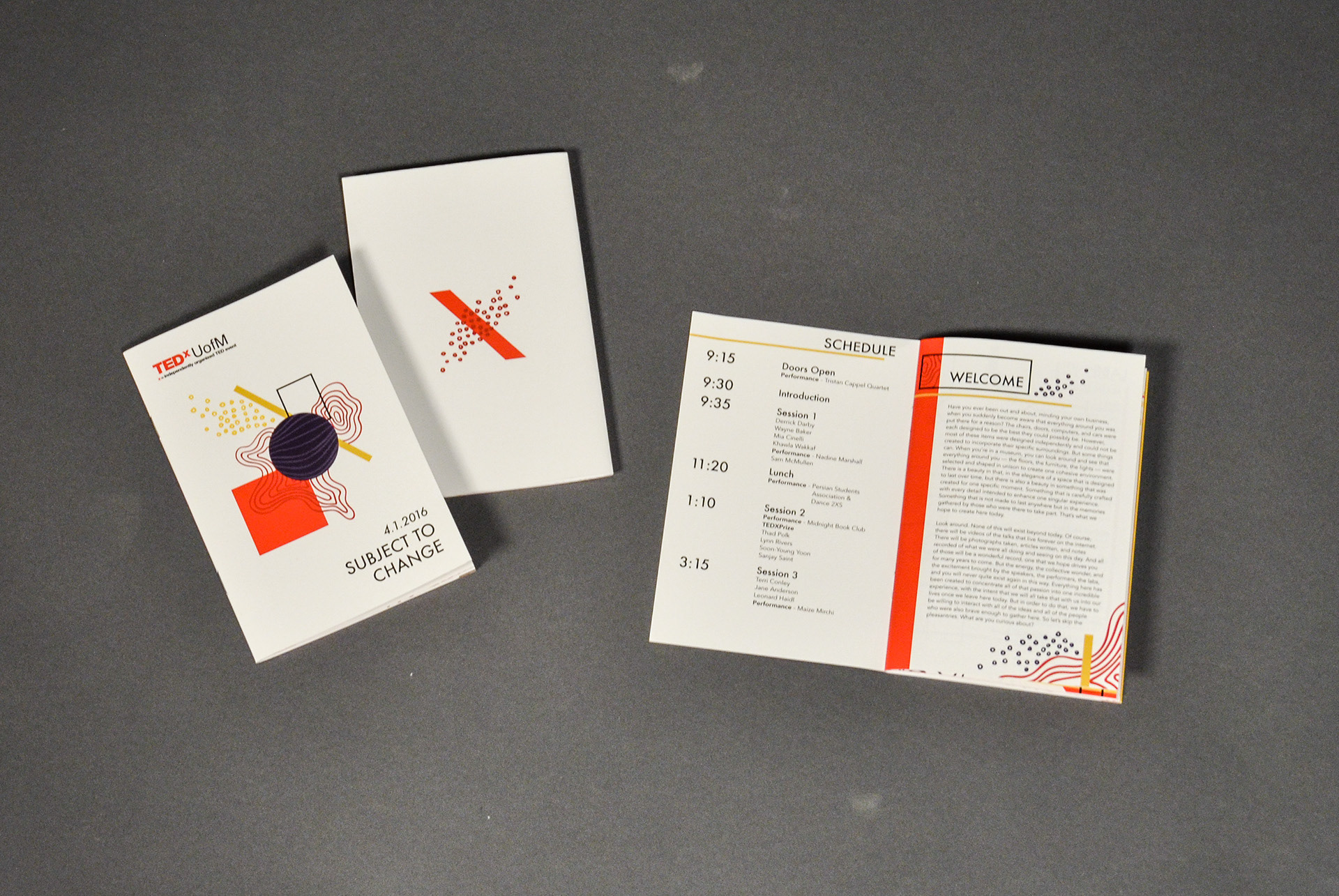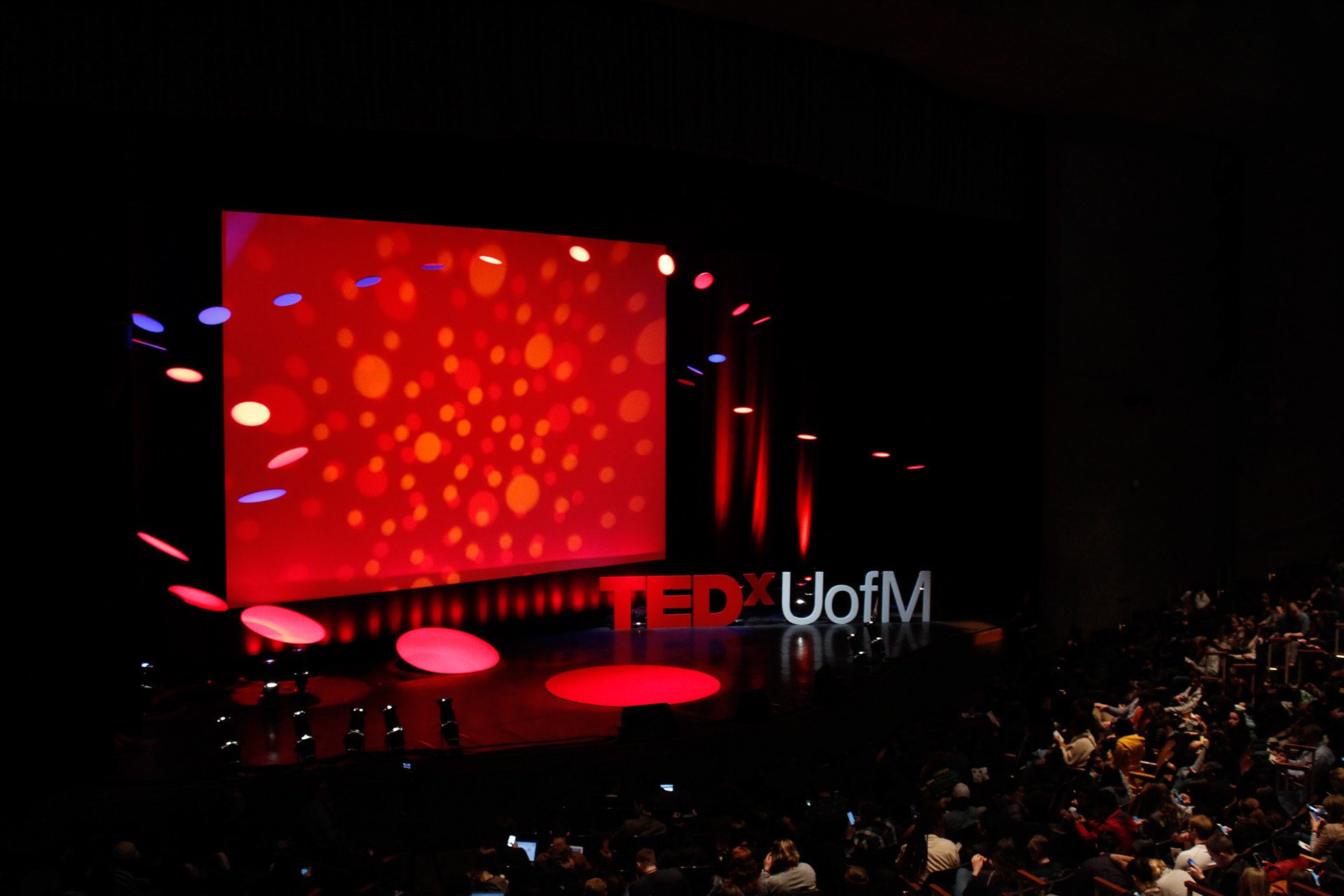 TEDxUofM Gallery Show:

Chroma

 
A smaller project created by the design team during the Fall of 2015, Chroma was designed to keep the TED discussion flowing on campus all year long, instead of just in the weeks leading up to the conference. The show featured work created by University of Michigan students and faculty, and facilitated a discussion about the place of art on campus. Discussion was led by Alan Samuels, former Dean of the University of Michigan School of Art + Design, and former TEDxUofM speaker.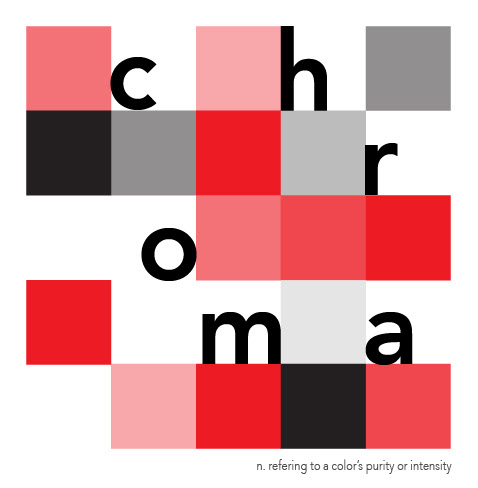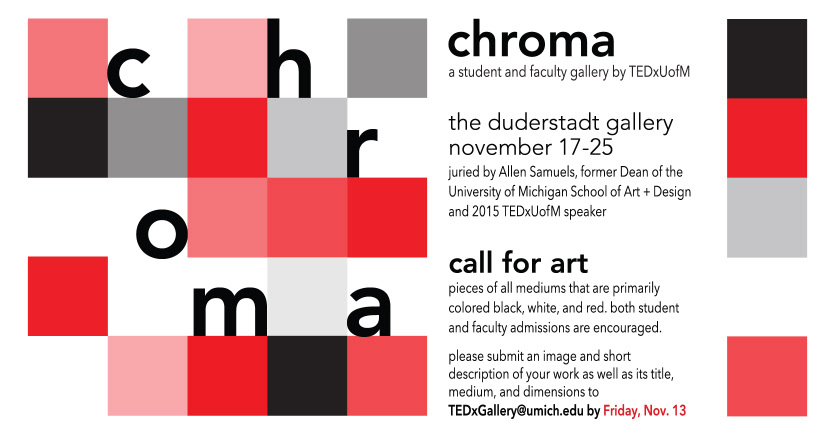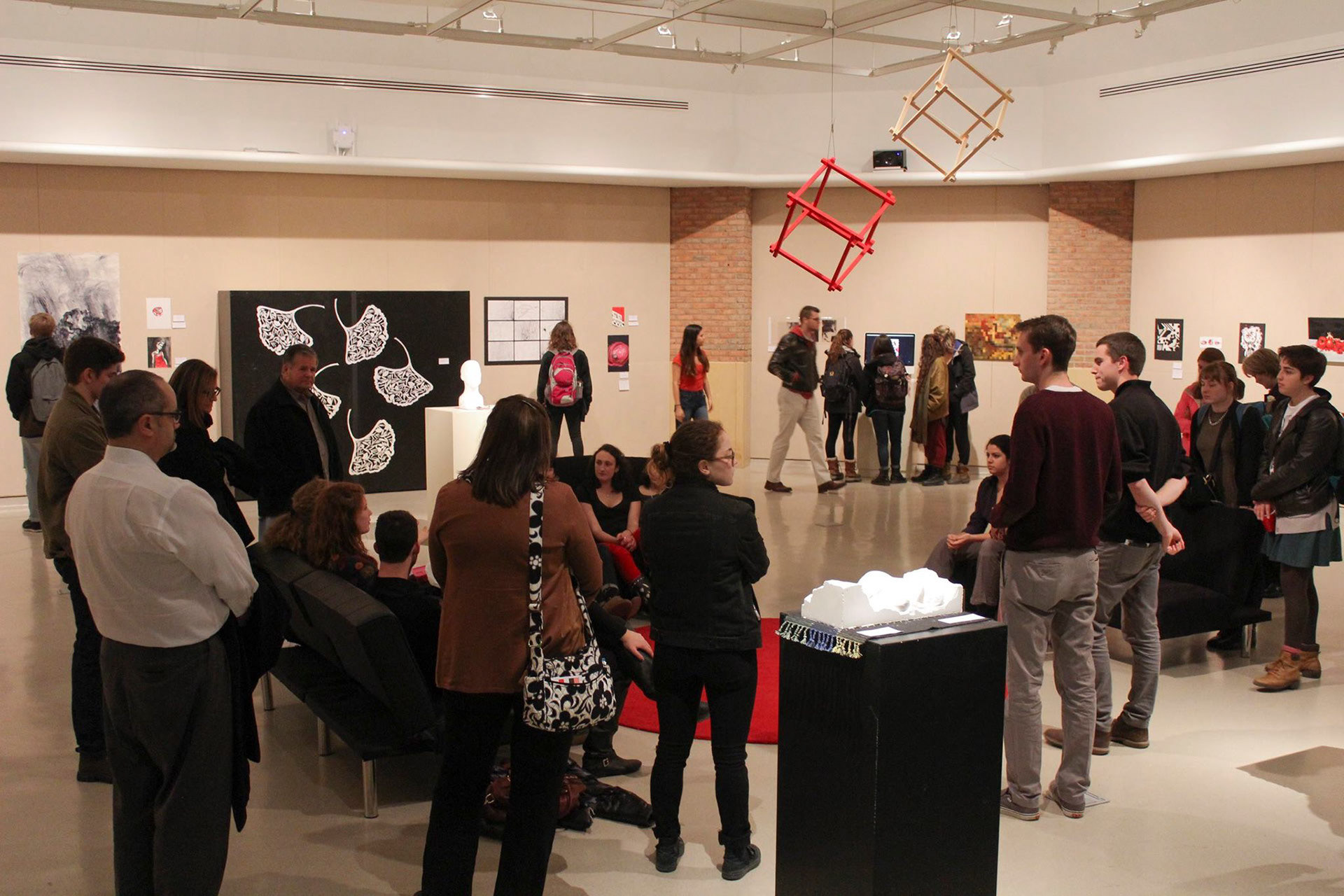 Because of my time spent studying abroad at the University of the Arts London during the first semester of my junior year, I was unable to participate in the preparation for this year's conference, Dreamers and Disruptiors, happening on February 8th, 2017. These theme ideas were some sketches intended to inspire and assist the incoming design lead, and will be adapted, modified, or discarded at their discretion.