For the 
Desai Accelerator
, I served as a photographer at all of the events we held in the office, and then used the photos in our digital and print marketing strategies to publicize future events. I also worked on various pieces of collateral (
program
 and welcome video) for Demo Day, and I collaborated with a fellow intern to completely redesign the accelerator's 
website
 using Wordpress. After Demo Day, I edited the video footage of all the companies' pitches so they could be shared online.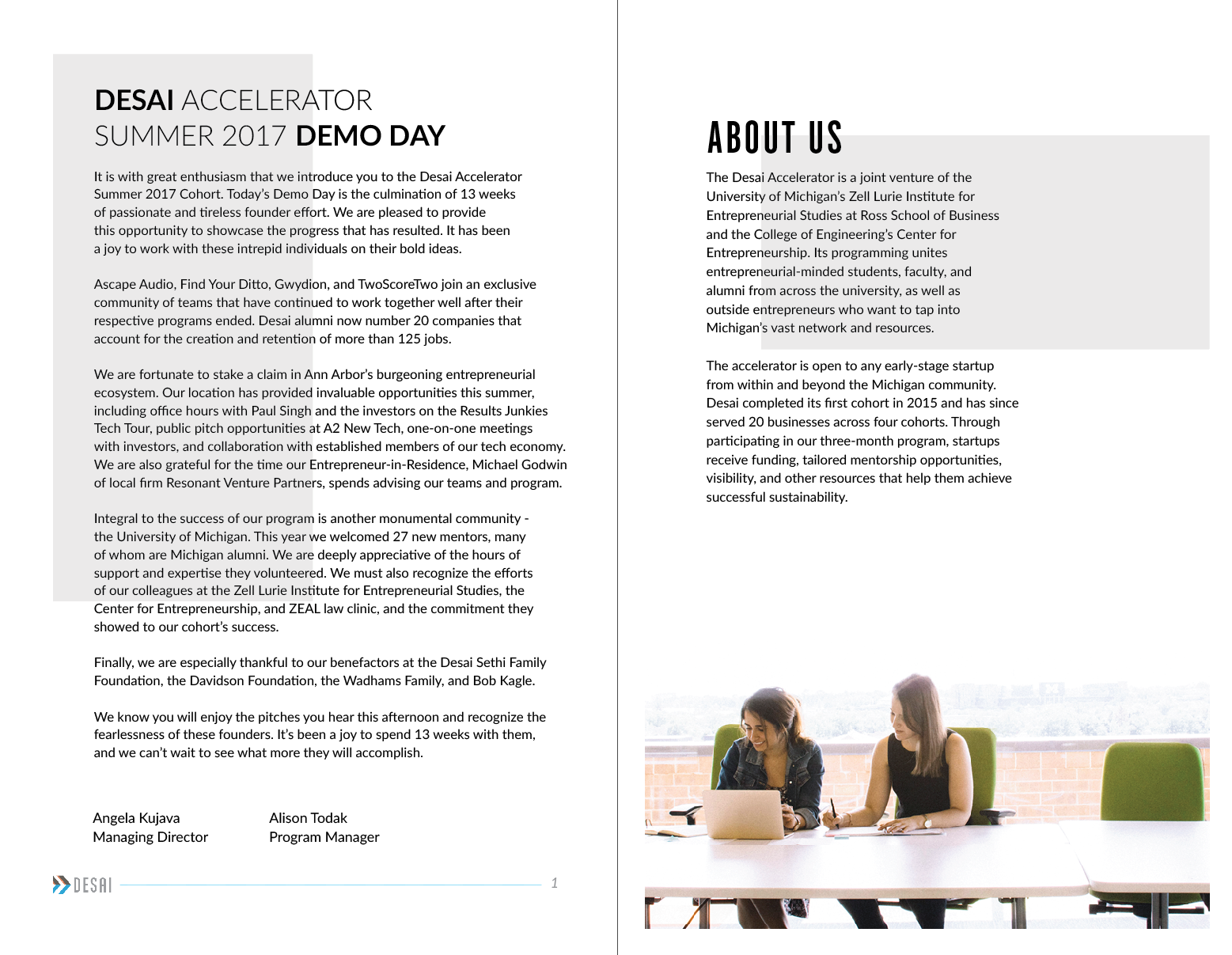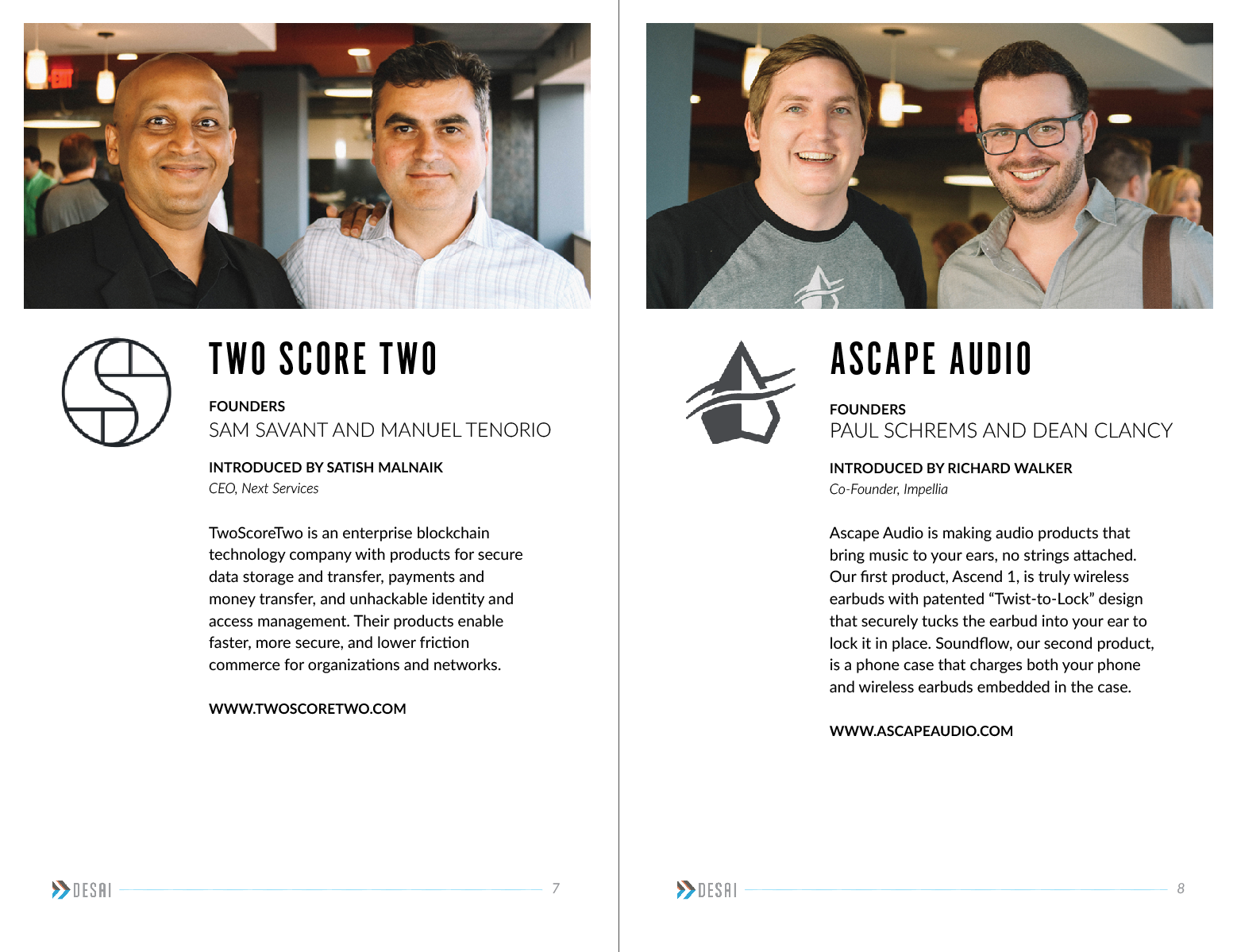 For 
Ascape Audio
, a manufacturer of wireless headphones, I worked with fellow business interns to conduct market research. We came up with target audiences for the product in order to better direct our online advertising. After solidifying our plan with the founders, I shot the 
promotional photography 
that was used in social media ads and on their website.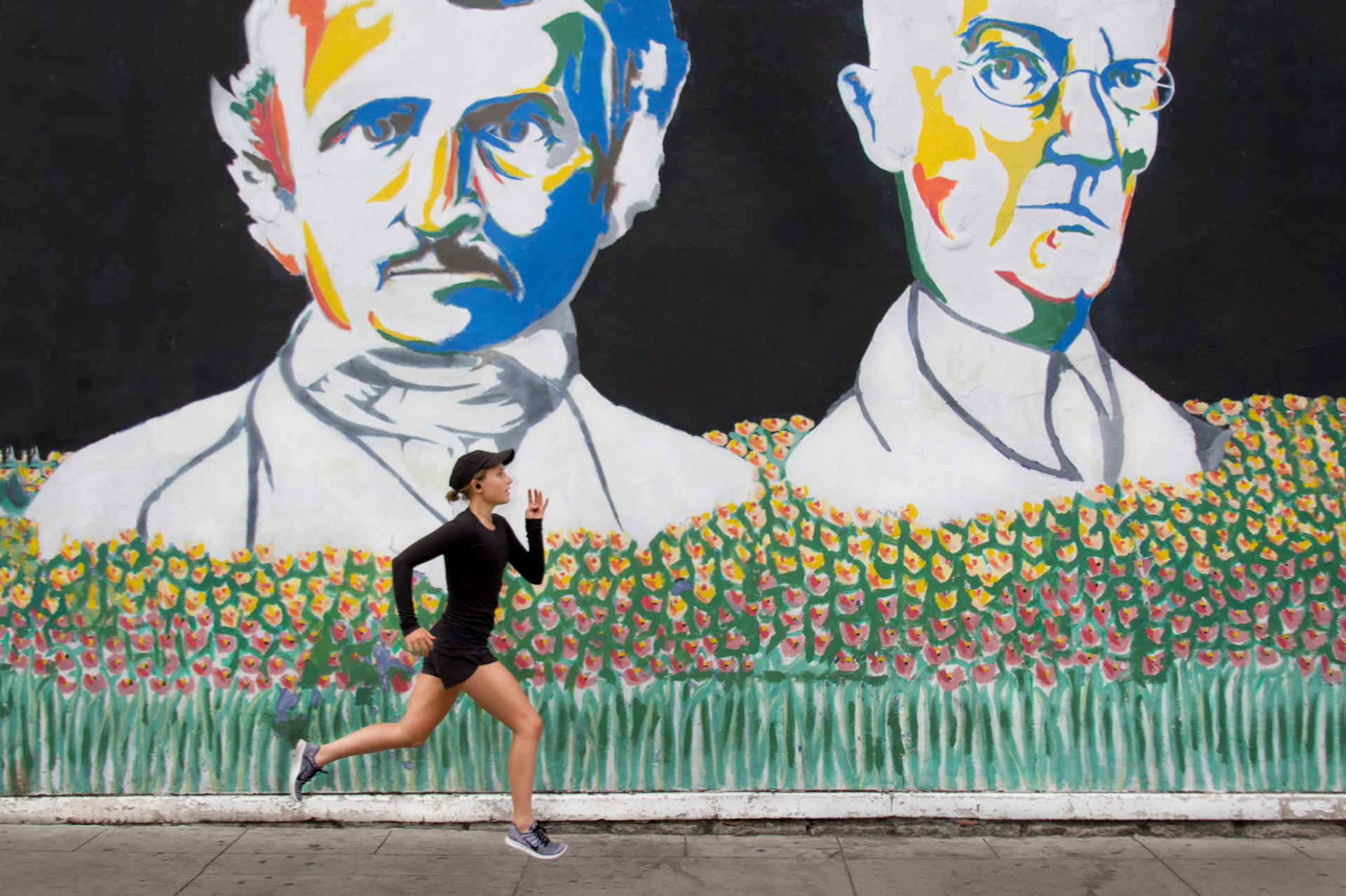 For 
Foodstand
, an app that promotes healthy eating through gamified behavior change techniques, I worked with the founder to record, edit, and animate the instructional videos that are sent to first time users of the app. I also developed interfaces for daily and weekly emails sent to Foodstand users, as well as created brand collateral.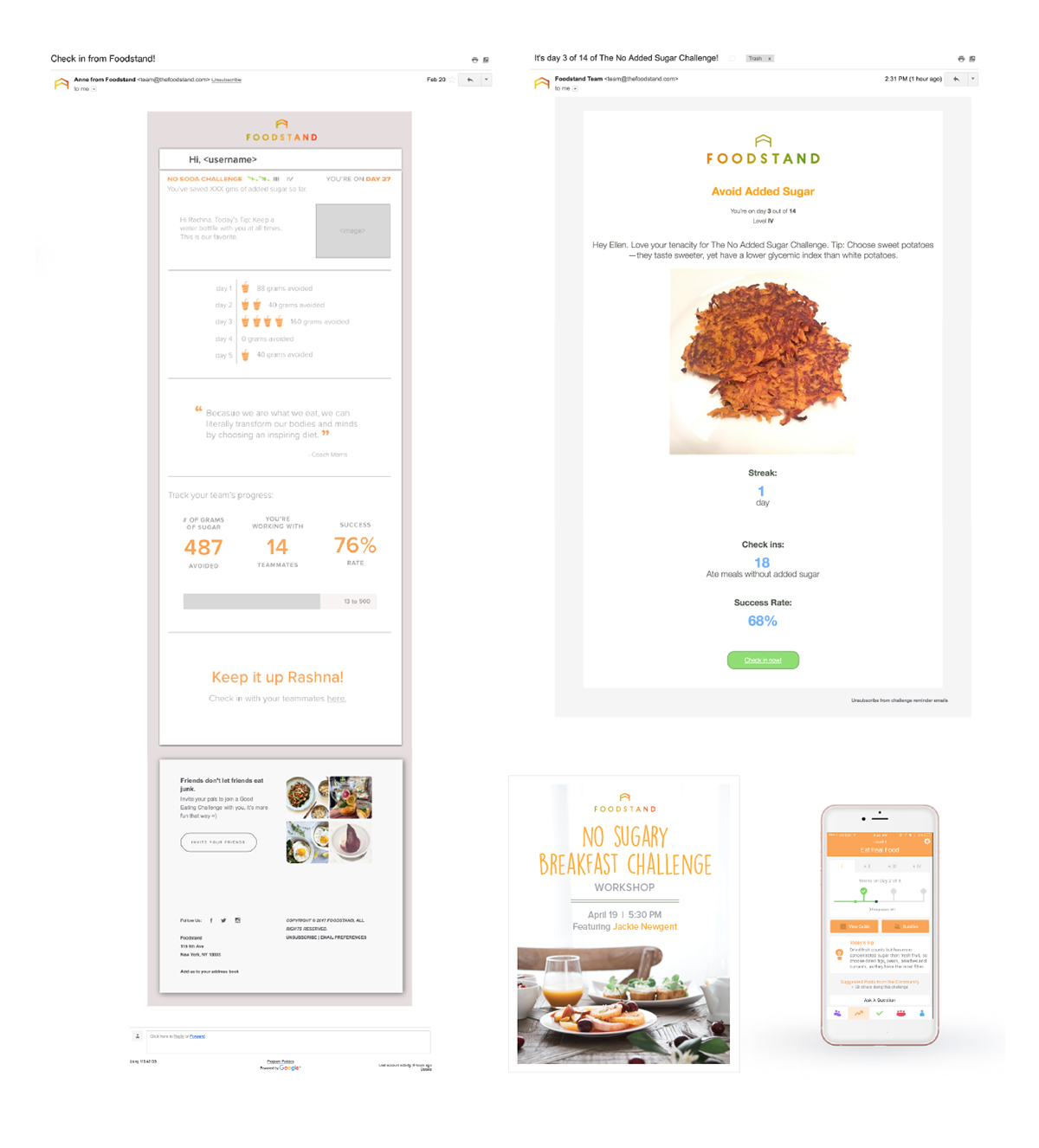 For 
SAHI Cosmetics
, a cosmetics company that caters to people with medium skin tones, I worked with the CEO to help establish the brand's identity across multiple pieces of collateral, as well as did 
photoshoots
 for various online marketing campaigns.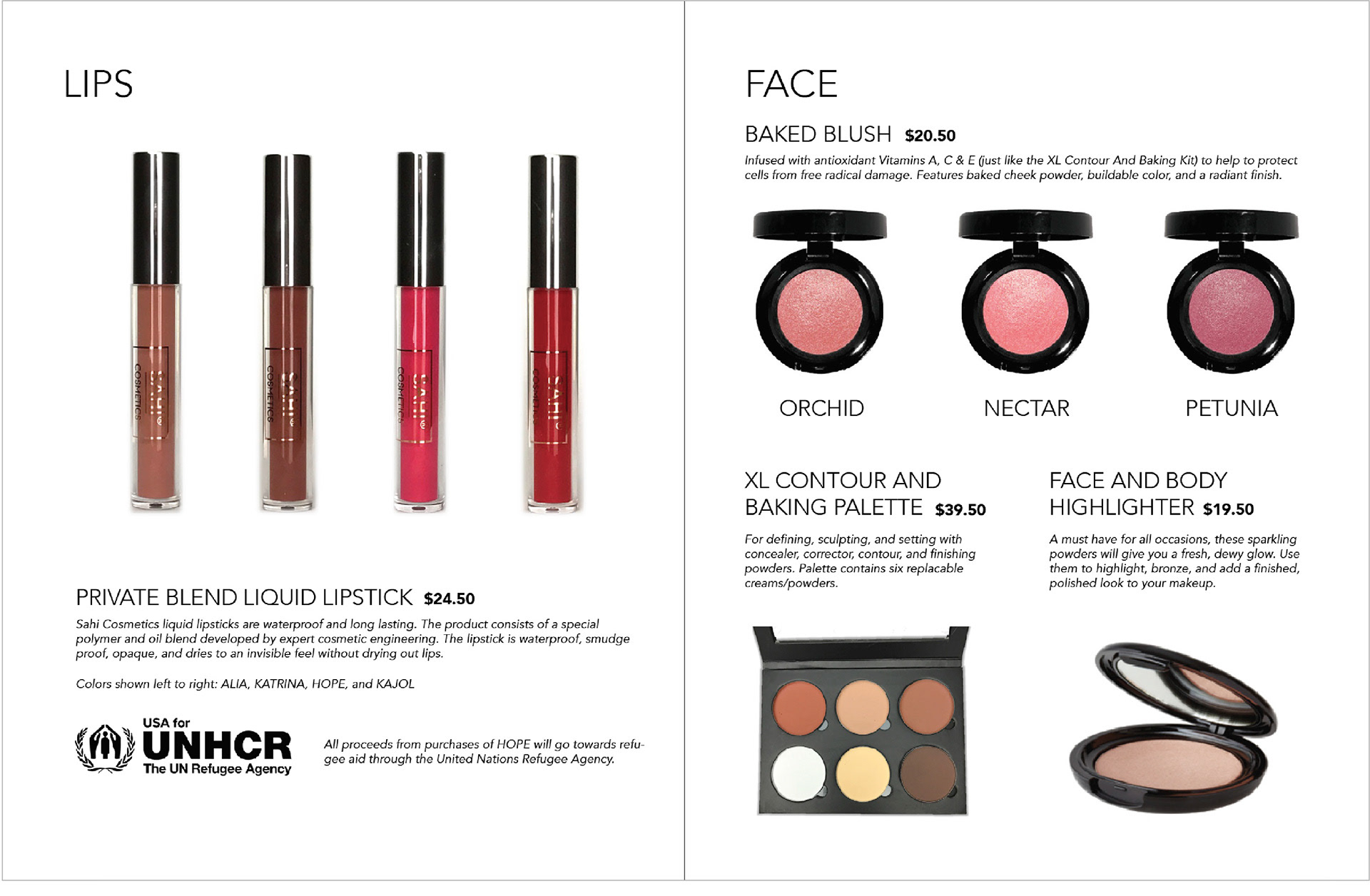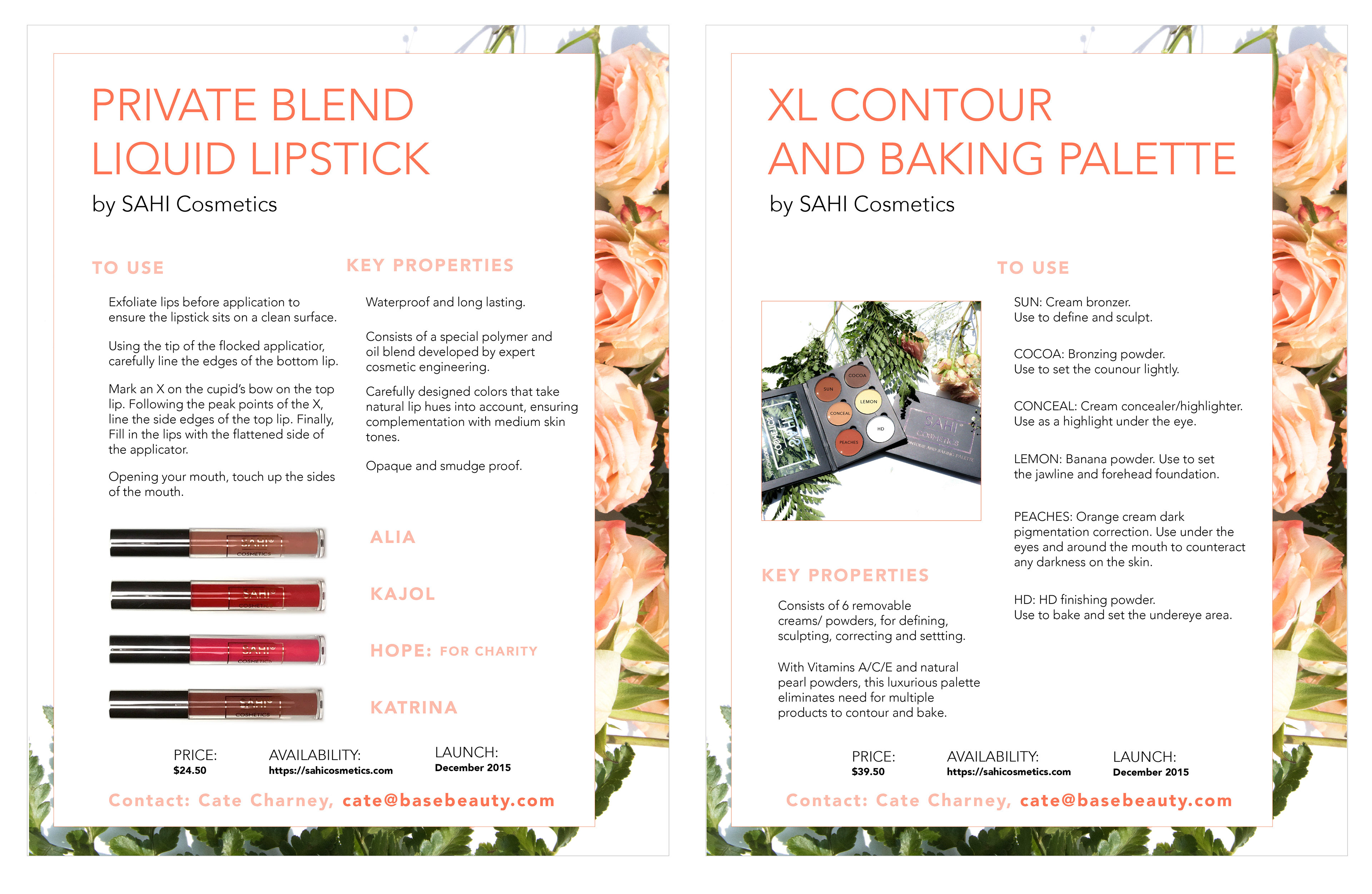 For 
ScoutDay
, an app that connects college baseball coaches to high school recruits, I coded a landing page using HTML and CSS to serve as the company's first basic website while the larger version was still in production. I also worked on the early stages of the UX design for the app.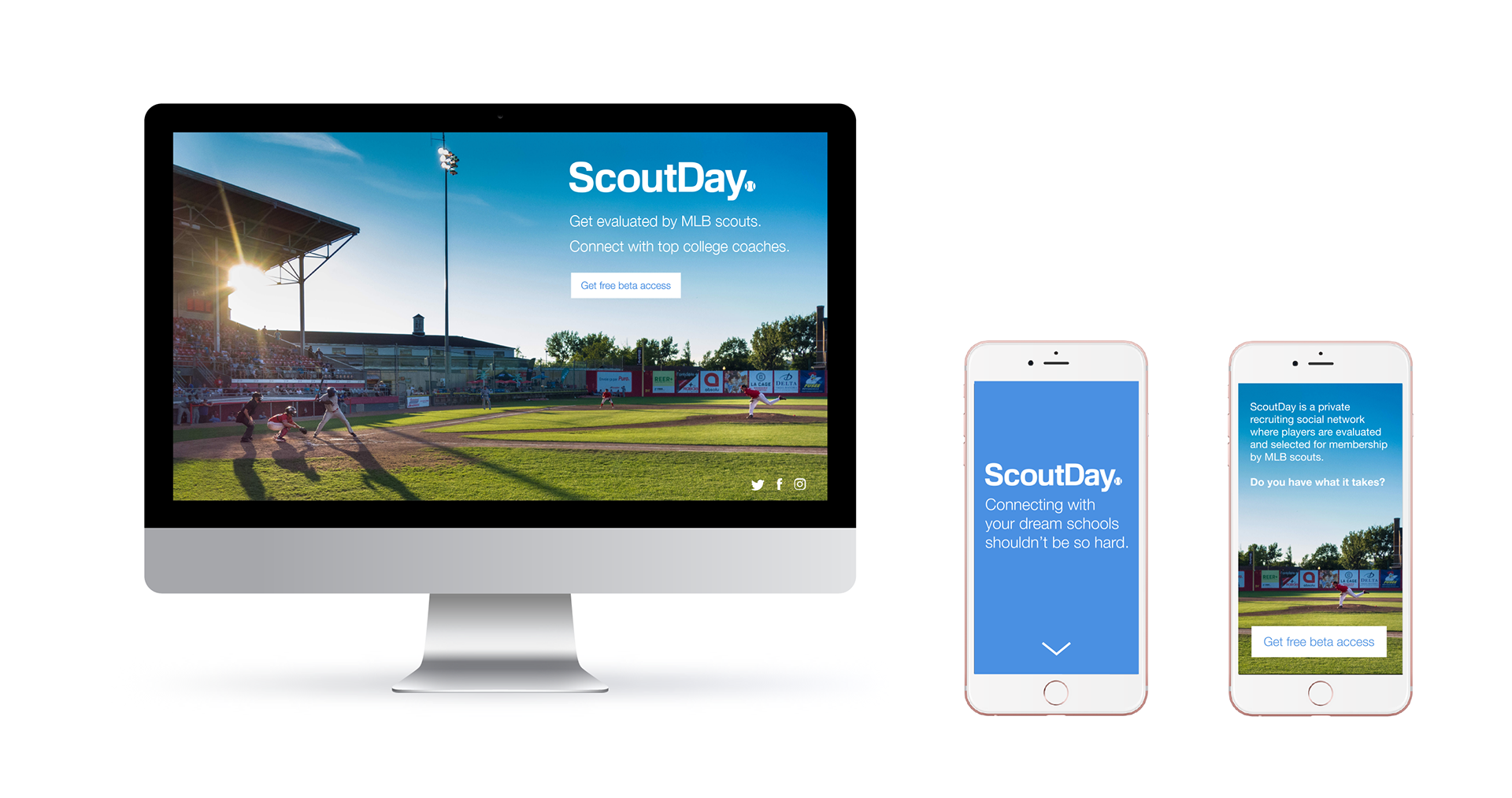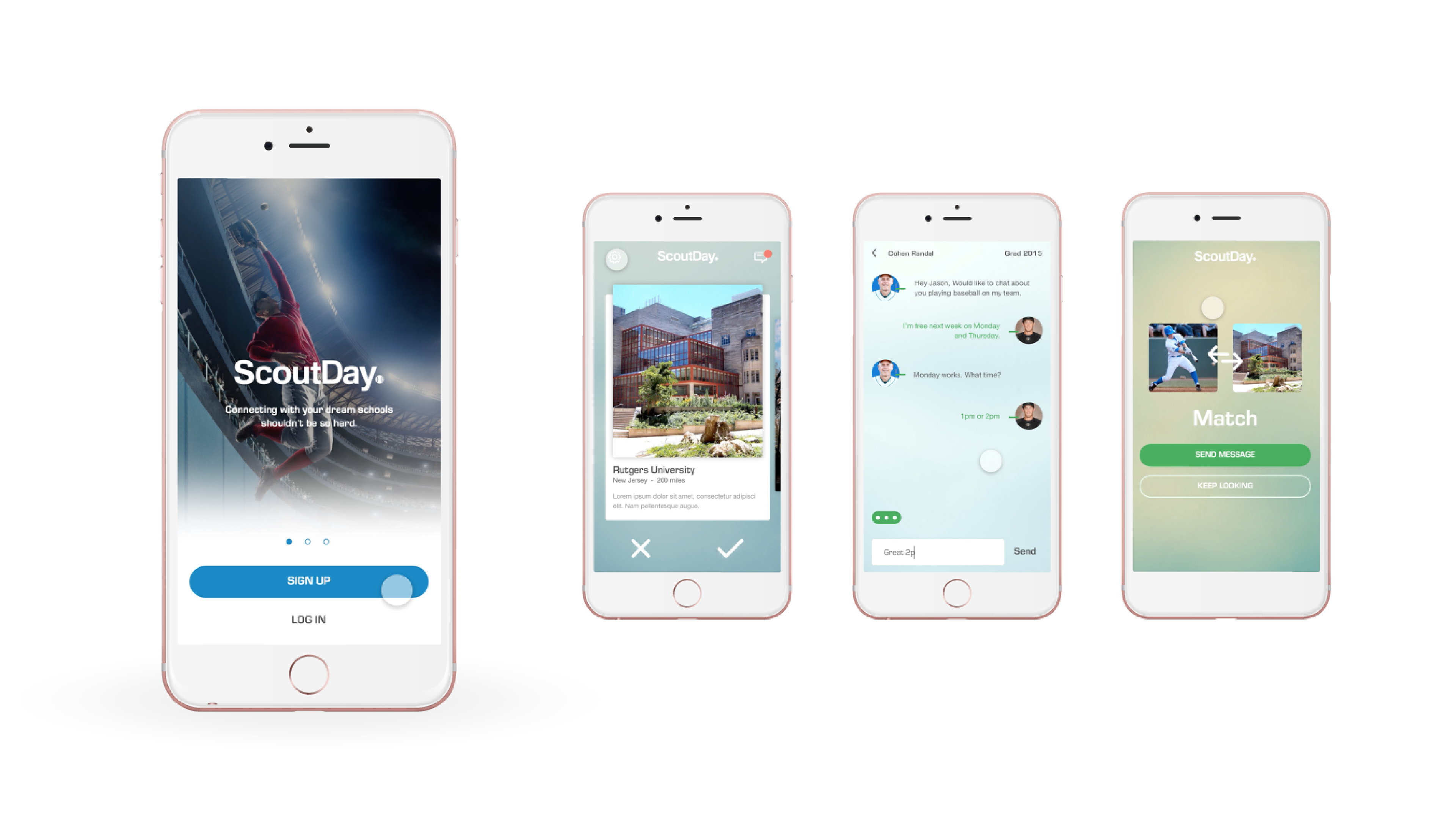 Find Your Ditto 
is an app that connects people with the same chronic condition living in the same area for on-demand, in-person peer support. For FYD, I worked with a fellow intern to create the interface designs for their new app, as well as run the designs through a series of UX tests with potential users. I also filmed and edited a 
submission video
, which was used to help the company win a $25,000 prize for their business model.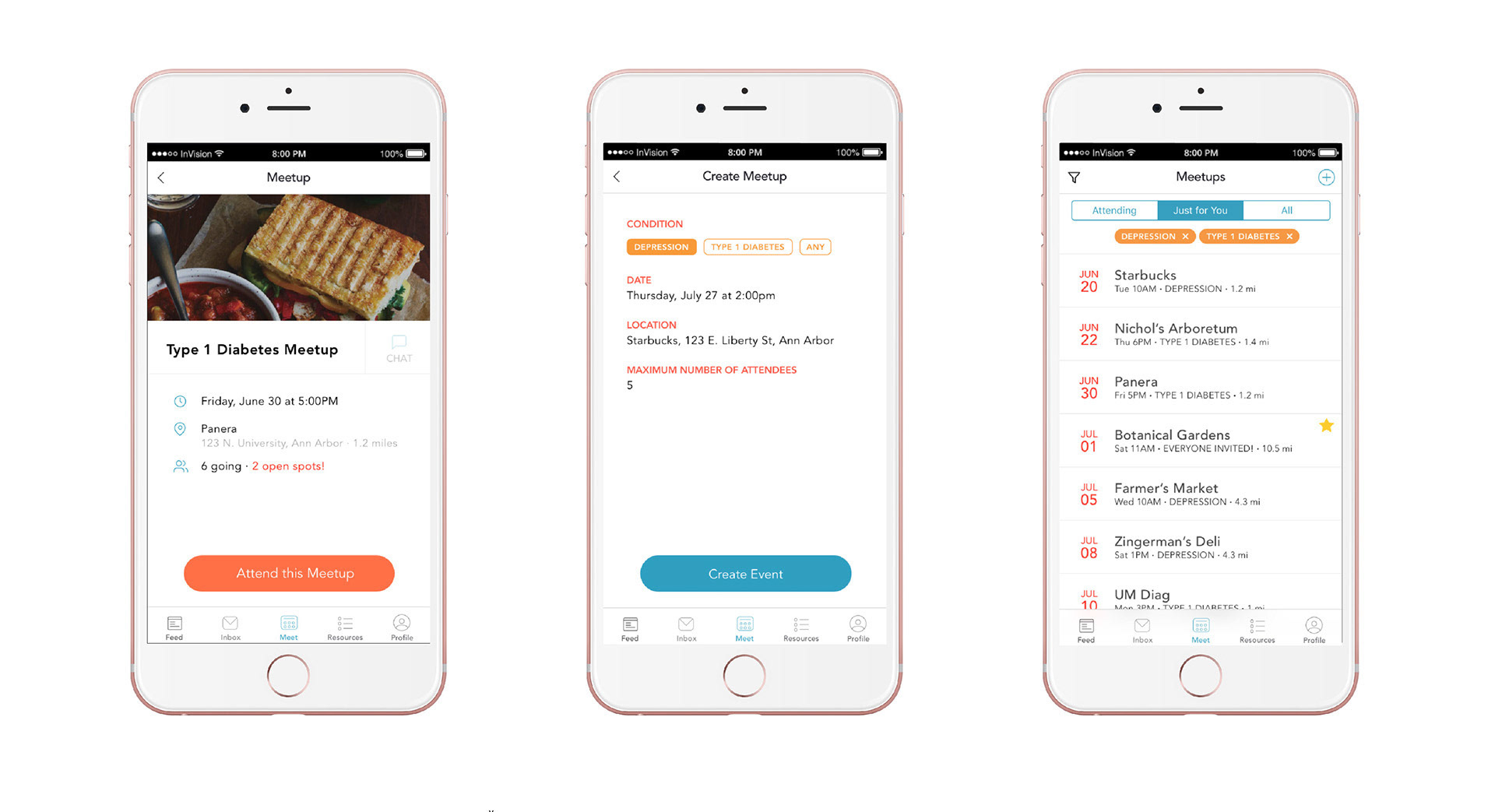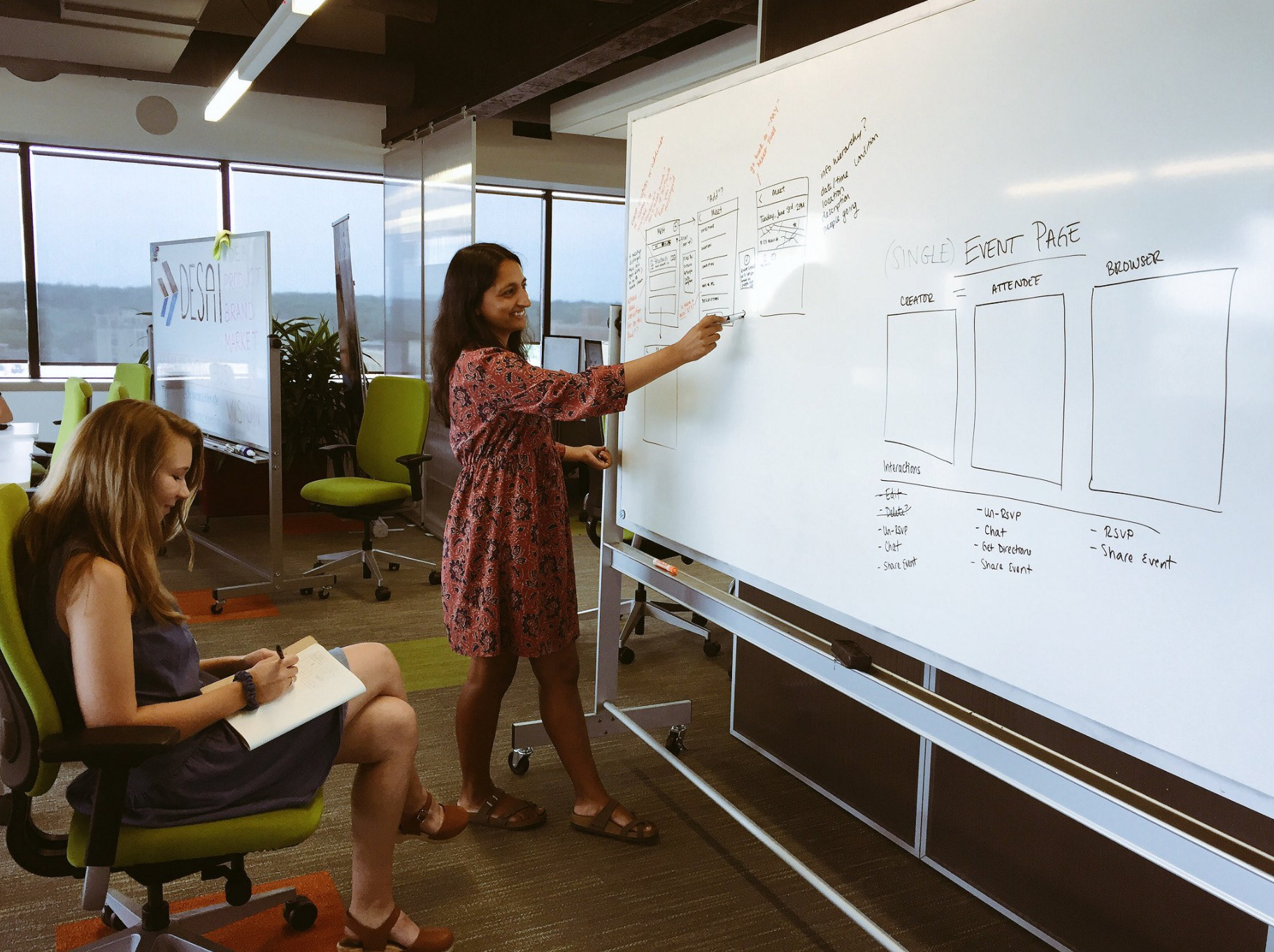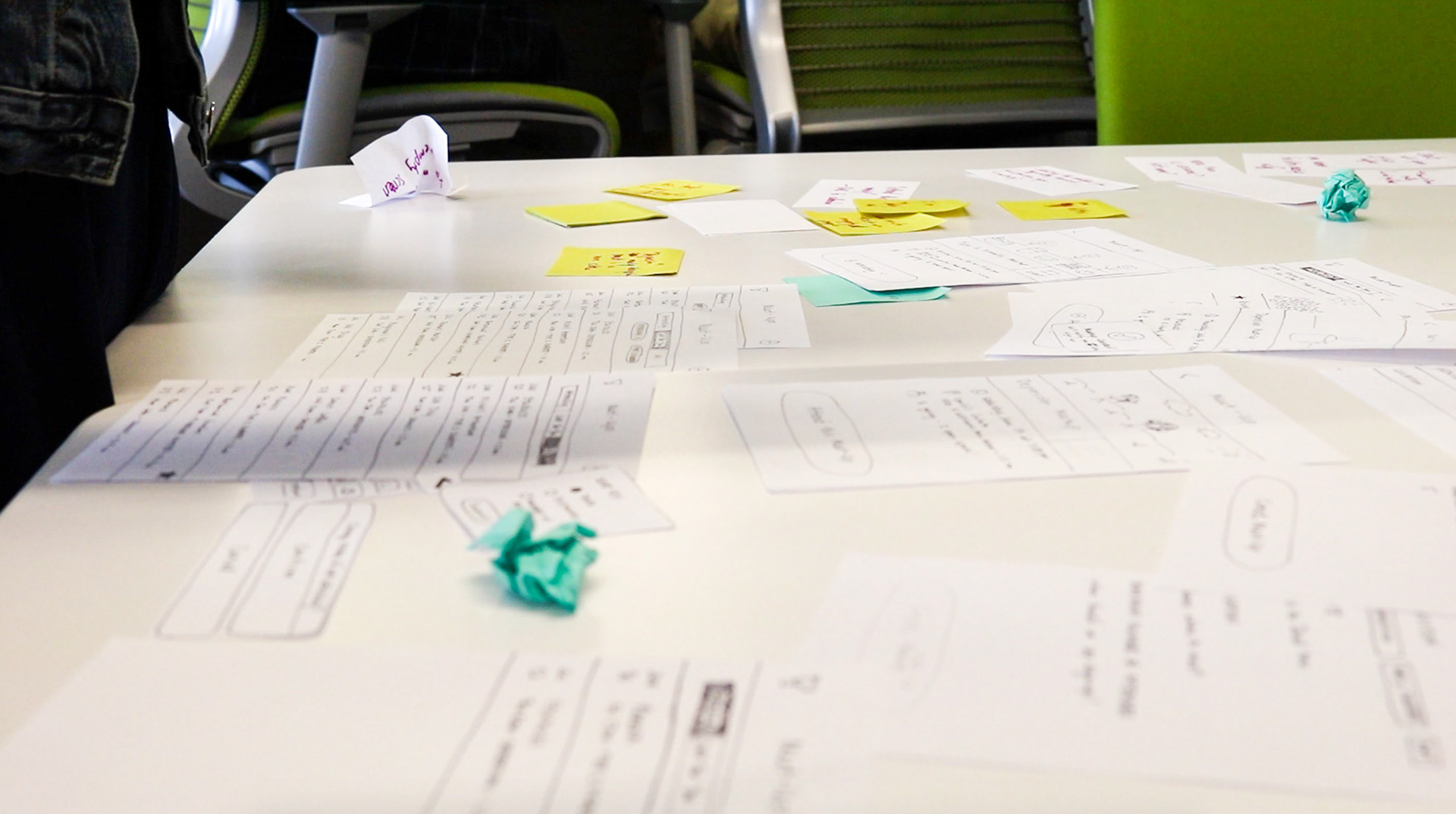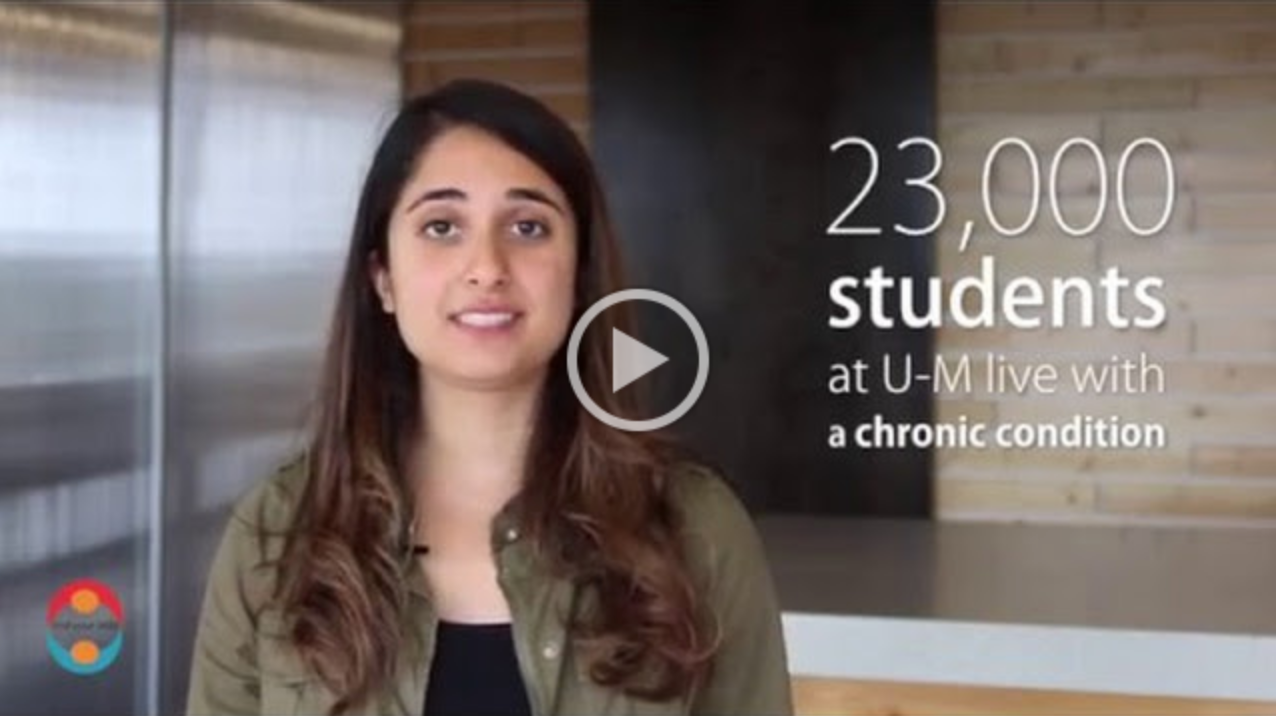 For
TwoScoreTwo
, a blockchain technology company, I created the logo for Minerva, their first product. The Minerva logo was done to match TwoScoreTwo's existing brand.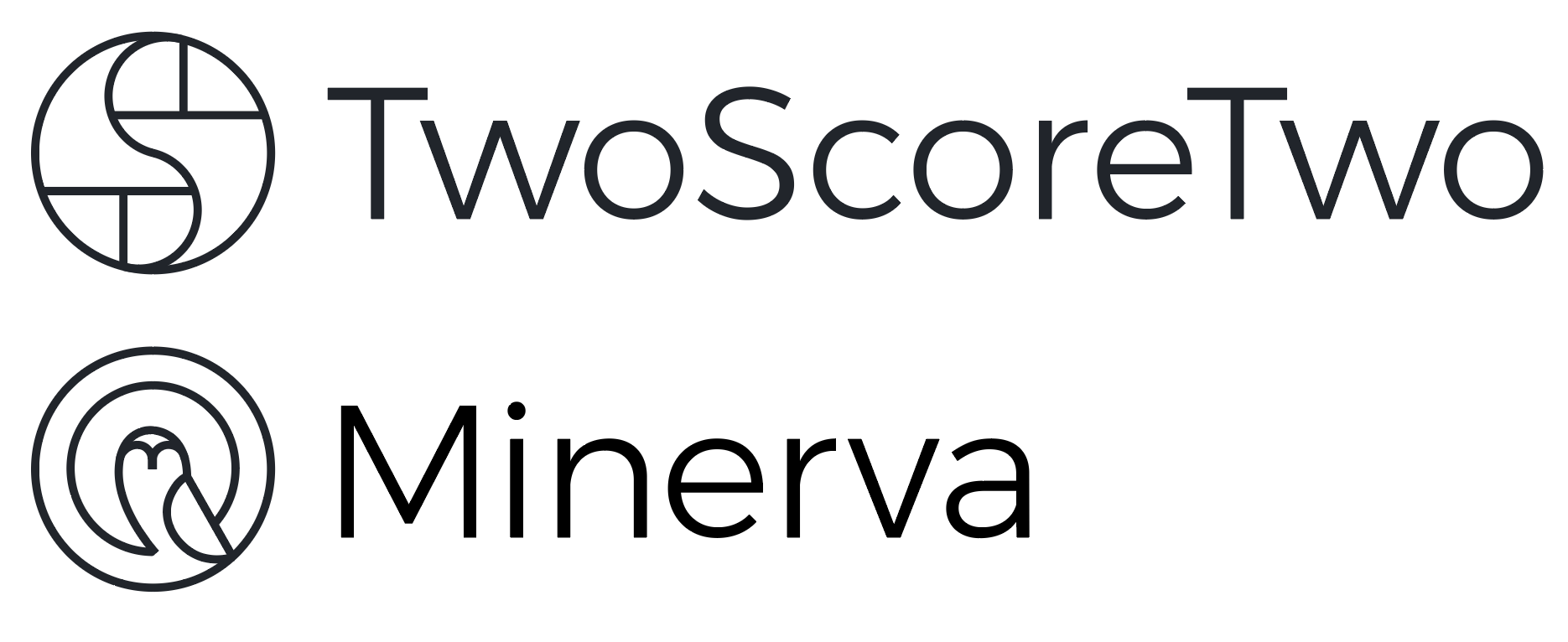 For 
Warmilu
, a non-electric warming technology company, I redesigned the 
user manual
 is sent with their warming packs to hospitals in underdeveloped areas around the world. The warming packs provide rechargeable, non-electric warmth to newborns in resource scarce settings.